Dyslexia - a Blessing in Disguise is the theme for this year's Dyslexia Awareness Week, 16 - 22 June.

Our focus this year is on promoting greater understanding and acceptance of dyslexia as an alternative way of thinking and one that can offer wonderful creative gifts as well as bringing some learning challenges. The theme refers to the gifts of creativity as well as the difficulties and coping strategies which are the 'disguise'.

Last year, the Dyslexia is Real campaign was a great success, with the government formally recognising dyslexia and the Ministry of Education engaging in a work programme to address dyslexia in schools. More initiatives are expected this year, and both education for teachers and new programmes for students will be critical.

We now want to build on the gains that have been made, and also celebrate the creative gifts that dyslexia can bring. Dyslexia is often found in the creative professions, from artists to musicians, actors and chefs. Without dyslexia the world would be a much less colourful and creative place. Those with dyslexia must be supported in education and the workplace, and this often requires specific interventions, as well as awareness and understanding.

If you are the parent or teacher of a dyslexic child, you are with someone who possesses great creative potential. Let's unleash this! And if you are an adult with dyslexia, speak out! We want to hear your experiences, at home and in the workplace. Let's make New Zealand a place of leadership for supporting people of all ages who think this way.


We invite you to get involved in Dyslexia Awareness Week 2008 and the time to start is NOW!
Start thinking outside the square... create a plan for your ideas... get others involved... and prepare to action all of this during Dyslexia Awareness Week - 16 - 22 June.
Let us know what you are planning and we will publish it on our website - your efforts will encourage others, which will encourage others, which will encourage others - let's start a snowball of activity and achieve even greater outcomes than last year!
The Dyslexia Foundation has created the following activities for Dyslexia Awareness Week 2008:

• An Online Survey of teachers to gather up-to-date information about dyslexia in New Zealand schools.
• Taare Zameen Par – a delightful movie about a young boy's struggle with dyslexia and the teacher who turned his world around - screening around New Zealand during Dyslexia Awareness Week.
• A School Resource Kit with resources from dyslexia solution providers as well as Dyslexia Awareness Week materials delivered to every NZ school in the first week of Term 2.
• School Activities - Schools will be encouraged to celebrate Dyslexia Awareness Week with creative competitions and activities. Schools will also be able to raise money for their dyslexia initiatives by taking part in the Cookie Time Smart Cookies fundraising programme.
• Set your class the Dyslexia Discovery Creativity Challenge and transport them into the shoes of some of New Zealand's most gifted picture thinkers. The Creativity Challenge is easy - we've even provided the recipe!


• $20,000 Prize Pool for ten lucky schools - Get involved in Dyslexia Awareness Week and go into the draw to win $2000 cash for your school to fund a dyslexia initiative! Sponsored by the Cookie Munchers Charitable Trust - Helping NZ kids discover their gifts.

• Help us add $15,000 to the prize pool for schools - 2 minutes of your time click here.
• 4D School Initiative - For Dyslexia. Put your school firmly on the 'dyslexia aware' pathway! Sign up for the 4D programme and document your school's dyslexia policy online. Promote your approach, share best practice and engage with dyslexic students and their parents. Sign up today!
• Dyslexia Awareness Week Materials - Stickers and posters are available to support Dyslexia Awareness Week activities.
• Ongoing promotion of Dyslexia Awareness Week, the Dyslexia Foundation, and, most importantly, of dyslexia itself. The focus will be around the theme of seeing dyslexia as a creative gift, and not a disability.

We are looking for families, students, teachers and successful creative people to share their stories with us and with the public during Dyslexia Awareness Week. Email us if you have a story to share at
info@dfnz.org.nz

The Dyslexia Foundation of New Zealand would love to hear from anyone with ideas or plans for Dyslexia Awareness Week. Email us now! - info@dfnz.org.nz
Ideas received already have helped shape our thinking and initiatives - thanks!
Struggling for ideas? Here are a few that everyone can do!
• Organise a group to watch the Dyslexia Awareness Week movie -
Taare Zameen Par, or simply go yourself!



• Order some free DAW Posters and get them up at your local library
and businesses.
• Help us raise $15,000 for NZ Schools - take 2 minutes and vote
for DFNZ. Click here for details.

In the last year, significant strides were made in the awareness of and commitment to addressing dyslexia in New Zealand.
The Dyslexia Foundation's 2007 campaign - Dyslexia is Real - was very successful and resulted in the Government formally recognising dyslexia and moving to develop a work programme to address dyslexia in schools.
As part of its process, the Ministry of Education completed a review of international research and created a new working definition for dyslexia. This definition acknowledged dyslexia as a spectrum of learning difficulties, for example difficulty with reading, writing, spelling, numeracy or musical notation. Associated difficulties can manifest in the areas of auditory and/or visual perception, planning and organising, short term memory, motor skills or social interaction.
Milestones in the Ministry's work programme for schools have included publication of a booklet for parents and schools, as well as publication of a set of guidelines that show parents and teachers what literacy should look like from school entry level through to year 10.
Plans for this year include development of more effective assessment tools and professional development processes to identify students with difficulties associated with dyslexia, and a resource for teachers to meet the needs of struggling readers and writers.
The Government has already outlined its intention to fund the ongoing work programme. The next critical step in this will be confirmation of specific further initiatives and funding allocations.

For full details click here

Help us to create a HUGE events section!
> Click here to see other DFNZ events
For dates & location:
click here
• Dore Learning Difficulties Information Evenings

You are warmly invited to find out how Dore can help with
learning difficulties such as Dyslexia, Dyspraxia and ADD/ADHD
at one of our free information evenings.
More details visit: www.dore.co.nz or phone: 0508 367 369
15 June, 2008
10.30am - 12.30pm
21 Worcester Boulevarde
Christchurch
•'Dyslexia Rocks' Celebrating the gift

Kids, have fun, paint a rock and discover more about, ' The Gift of Dyslexia'

More details
June 16 - 22
• Dyslexia Awareness Week activities
June 16
• Rotorua - Workshop on Dyslexia:
What is it and how can we help, by Paula Gilbert & Glyns Moir
Bookings via Mana Education Centre
Phone: 04 237 7318
Email: manaenquiries@manaeducationcentre.org.nz
Click here for more details
June 17
• Napier - Workshop on Dyslexia:
What is it and how can we help, by Paula Gilbert & Glyns Moir
Bookings via Mana Education Centre
Phone: 04 237 7318
Email: manaenquiries@manaeducationcentre.org.nz
Click here for more details
18th June, 2008
7.30pm
Glendowie, Auckland
•Book Launch - Right Brained
Reading Programe
TM by Francis Adlam
If you are interested in multiple intelligences, the arts, reading and new inspiring ideas for teaching reading


Contact Frances Adlam: kafk@slingshot.co.nz

More details: www.outofthebox.net.nz

June 18
• Wellington - SPELD presents an OPEN FORUM
- What is dyslexia and how can SPELD help?
Click here for full details
June 19, 7.30pm
• Motueka High School, Whakarewa Street
Dyslexia Information Evening, presented by Davis Dyslexia Correction Facilitator - 'How to fufil the needs of students with dyslexia to enable them to gain literacy and numeracy skills'
• Paula Gilbert offers who experience (as a dyslexic consultant, tester, researcher and teacher) to run workshops and seminars for teachers, parents, and dyslexic students.
Contact Paula on paula.gilbert@xtra.co.nz
• Want to be part of a University of Auckland Research Study? If you are Dyslexic or Dyscalculic click here for details
21 June
From 9am
Tapac, 100 Motions Road, Western Springs, Auckland
•Free Demonstration of The Right Brained Reading programme. Tools for parents & teachers, interactive fun for kids.


Contact Frances Adlam: kafk@slingshot.co.nz

More details: www.outofthebox.net.nz

21 June
2.30pm
• Wellington Dyslexia Group Afternoon Tea - Celebration of DAW
Where: 110 Mitchell St Brooklyn Wellington.
Contact: alice@xtra.co.nz or phone 04 801 8344
21 June
2pm
• Taranaki Dyslexia Support Group - 'Meet & Greet'
Where: St John Bosco School library,24 Clinton St, Fitzroy, New Plymouth.
Contact: Lisa Hoult and Nicola Steele dst@actrix.co.nz
23rd -29th June
1pm-4pm
Thistle Hall Community Gallery,
Cnr of Arthur & Cuba Streets,
Wellington
•

Face Value/eulaV ecaF



| Visual Art Exhibition depicting what it is like to be dyslexic

Contact Jane Bloxham: bloxham@actrix.co.nz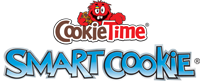 Principal Sponsor of Dyslexia Awareness Week 2008


BACK TO DFNZ WEBSITE