4D in action – cutting through the red tape!


Welcome to the latest issue of the DFNZ newsletter. As you know, the DFNZ remains committed to taking action for dyslexia and building on the resources that we provide. As announced in May, we are delighted that it is now easier than ever for schools to progress their 4D journey turning dyslexia awareness into classroom action and positive outcomes for students.

Without accreditation, schools now seek the PD they need and want with 4D consultants guiding a school through the journey via workshops, resources and mentoring - it is the perfect follow up to Neil MacKay's excellent and inspiring workshops which took place in August (more details below).

The DFNZ has also worked together with NZ artists to produce and publish the beautiful AB See book which has proved hugely popular with DFNZ members and schools alike. Read on to find out more…
In this issue:
Spotlight on 4 NZ schools making a difference – the future for inclusive schools - click here

ABSee Book - Limited Edition Coffee Table Book "AB See - An alphabet in pictures" don't miss out on this beautiful book- buy now and deliver a donation to the school of your choice as a bonus - click here

Further to Neil's workshops - the opportunity to book follow up consultants to mentor your school's journey to become dyslexia friendly - click here

Free Dyslexia Awareness Poster for your school, workplace or home - click here

Fundraising Thanks - click here

Dyslexia Discovery Exhibition. Getting Back on Track after the Quake and creating a new feature – a source of hope for Christchurch - click here

World of Discovery free bi-monthly newsletter – sign up and keep up to date with latest international thinking - click here

More Media Goodies - click here

Featured Poems - Jenny Powell - click here

| | |
| --- | --- |
| Solution Provider Highlight: | |
---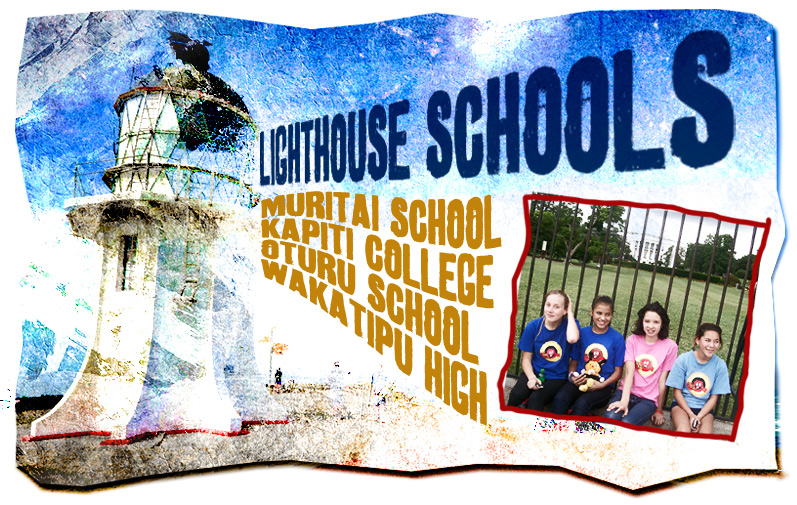 Spotlight on 4 schools making a difference – 'Lighthouse Schools' whose activities are a beacon for inclusive schools


We thought that it was time to celebrate some of the great things that are happening in NZ schools. We were spoilt for choice to be honest, as we are getting loads of fantastic feedback.


There is a common theme emerging... schools that are making a difference have vision and committment driven by the Principal which is in turn championed by a small team of dedicated teachers. Additionally, positive change doesn't come without hard work and a little bit of pain along the way.


If you think that your school is a Lighthouse for others, send us your story so that we can publish it in the next newsletter - email info@dfnz.org.nz
Muritai School "4D in action – Best Practice in a Dyslexia Friendly School"
www.muritai.school.nz
"It is good to have an end to journey towards; but it is the journey that matters in the end." American author Ursula K LeGuin

Muritai School in Eastbourne, Wellington has recently been recognised by the Dyslexia Foundation and 4D as the first Dyslexia friendly school in New Zealand. By developing "Notice and Adjust" strategies for its dyslexic students, Muritai has made mainstream adjustments in teaching and learning that benefit all of its students. It has been a steep learning curve, but the focus throughout has been the mantra quoted by UK Dyslexia expert Neil Mackay's in his book "Removing Dyslexia as a barrier to Achievement" and echoed in all his workshops: "Get it right for dyslexic students and get it right for all".


The initiative, led by Muritai's Learning Support teacher Sarah Richardson and Muritai's incredibly strong management team, has been driven by putting this simple concept at the heart of all policy change and classroom implementation.. The end goal of all classrooms being Dyslexia Best Practice classrooms has been the motivation for Muritai School but ultimately, it has been the journey in itself that has been so valuable to staff, students and parents alike. 4D encourages other schools to lead their school through this incredibly rewarding journey.


Kapiti College "Small changes making the difference" www.kapiticollege.school.nz



Kapiti College has now run three sessions of staff training, with a point of difference - involving the students, as we aim to adopt a whole school approach to being dyslexia friendly. Our video was used in one of these. We are very much of the belief that what works well for a dyslexic student will work well for all.



We have also run assemblies, quizzes and talks, all aimed at raising awareness and understanding of dyslexia and what it is like to be dyslexic. These have been particularly aimed at our non-dyslexic students. Mentoring and networking amongst our dyslexic students has also proved to be helpful to the students and the school as a whole.


Our latest project is providing PD at our local primary school/s, again involving the students. We feel very strongly that dyslexia and other associated difficulties should be picked up as early as possible so that these students are nurtured to succeed. Check out our frank and fun video here.


Oturu School "Empowering students with creative thinking"
Four Year 8 students from Oturu School in Kaitaia, representing New Zealand and travelling on a plane overseas for the first time, have come second at the World Junior Community Problem Solving conference in the United States.



The four young students in the Bee Friendly community problem solvers team – Ayvran Mackie, Anna-Leah Cassidy-Taylor, Manaaki Jakobs and Teina Snowden – have been researching the threats facing their local honey bee population, which won them top prize at New Zealand's 2010 Future Problem Solving competition.


Oturu School is one of a growing number of schools enjoying success by adopting 4D style innovative and creative based teaching models to engage and meet the learning needs of their students. As part of the school's innovative learning philosophy it has beehives, chickens, vegetables, flower gardens and more than 200 fruit and nut trees. Oturu School students are able to produce their own olive oil, honey, kawakawa balm and the school is developing a registered kitchen and shop to sell products at the Kaitaia weekend markets.

Cookie Time Charitable Trust, principal sponsor of the Dyslexia Foundation, part funded the girl's trip as part of its commitment to help young people throughout New Zealand realise their potential.Trust Chairman Guy Pope-Mayell says Oturu School is a great example of how schools can establish innovative learning environments that stimulate students to become more creative and independent. "This has been a fantastic project to have supported, and I'm very proud of what the girls and the school has achieved," he said. See more on the team's background here.



Wakatipu High School "Common sense drives student engagement and learning outcomes!"

Lyn Cooper and her amazing staff have had the courage to implement a number of simple changes that collectively have resulted in outstanding improvements for their students. Learning and engagement in school life is up, academic results are up, bullying is down, truancy is down, and students that have different ways of learning are respected and valued.

Simple as the changes are, they have challenged traditional thinking. The changes include:
Developing a timetable that provides flexibility for students as a rule and not as an exception
Having two 40 minute breaks during the day rather than the more traditional 20 minute break and 60 minute lunch
For students that may be over-whelmed in class at times a self referral card that allows them to excuse themselves from class without engaging in questions with the teacher in front of their peers
Students can anonymously detail any concerns, including bullying incidents, by dropping a note into a locked box for action by senior members of the staff
Classes are not age or year group structured - rather classes are composed of students of similar ability, learning needs, learning styles, and pace of learning in each subject
Bringing the Key Competencies of the New Zealand Curriculum to the forefront of teaching and learning with a particular emphasis on developing independent learning through all aspects of school life
Wakatipu High is putting students first, and letting that drive the necessary change which is often simply common sense. As these changes become embedded and students are seen to be benefiting from them, staff and parents are progressively embracing the new environment.

As the quote goes:

| | | |
| --- | --- | --- |
| " | Common Sense is instinct. Enough of it is genius | " |
---
The AB See book – buy now and CTCT will make a donation to your school!
In this beautifully presented coffee table book the ABC becomes the ABSee. It uniquely showcases creativity and validates alternative ways of seeing the world.

For dyslexic children, many of whom are highly creative but struggle to express themselves in a written-word-based paradigm, this sort of support and endorsement can make the world of difference in building self-esteem and success.



Secure your copy today for just $50 + $10 Courier Charge. And for each book sold, the Cookie Time Charitable Trust will donate $10 to a school of your choice - click here
---
Neil MacKay and 4D Consultancy
In August & September 2011, Neil will be offering bespoke training and conferences for schools, clusters and organisations, as well as the whole school training he offers very successfully in the UK.

4D Consultancy offers follow up workshops to Neil MacKayís that have been developed by 4D and Neil with Total Teaching and Self Review as the focus. Schools are jumping at the chance to have affordable workshops which cater for whole staff and make significant changes to studentsí performance and outcomes, as well as staff morale and effectiveness. It promotes the concept of guided training rather than a dayís workshop. To find out more go to www.4d.org.nz/consultancy/

Neil has booked events directly with interested parties and will prepare bespoke presentations to meet local needs. In addition to his usual inclusive focus on "The Dyslexia Friendly Classroom" Neil will also widen his training to cover AD(H)D, Aspergerís Syndrome and Dyspraxia and introduce his new concept of "Total Teaching". Total teaching focuses on the inclusive best practice required to raise the achievement of vulnerable learners in the context of the National Curriculum, Self-Review and effective classroom management. Neil should be contacted directly, and soon, for any last minute bookings/enquiries through the contact me section of his website at www.actiondyslexia.co.nz
---
Free Dyslexia Awareness Poster
This beautifully designed Dyslexia Awareness Poster is a free downloadable resource that can be used by schools, workplaces or in the home. It can be used for general awareness or for specific events. It was displayed at the recent Annual Certified Builders Association conference in Auckland, where more than $2000 was raised for the Dyslexia Foundation. With some great messages about understanding dyslexia and the simple changes that can make life much easier for dyslexic individuals this is a very useful resource.

Download here.
---
Thanks for the very generous donations from the following organisations:
---
Dyslexia Discovery Exhibition
- New Water and Light Fountain
This week the DFNZ launches a captivating new water and light fountain outside its historic central Christchurch villa which was damaged in the February and subsequent earthquakes.



Designed by landscape architects Morgan and Pollard and activated by a gold coin, the fountain display features three programmes with different interplays of water and lights. The display updates an earlier small fountain with static lighting.


The launch also marks the official reopening of the Dyslexia Discovery Exhibit in Worcester Boulevard, with the fountain sited at the entrance to the Exhibit and the DFNZ's historic villa headquarters - the interior of which has been considerably damaged by the earthquakes.


As well as the Dyslexia Discovery Exhibit - a multi-award winning outdoor gallery experience created in collaboration with Weta Workshop's Richard Taylor, dyslexia educator Ron Davis, the family of late motorcycle designer John Britten and artists Mackenzie Thorpe and Paul Dibble - the site also features a new award-winning contemplative garden. The garden is designed as a journey through a dyslexic mind, and features a monumental bronze sculpture, titled "Skipping".


Both the new water and light fountain and new garden were due to be unveiled at a special Art and Garden fundraising event in March, before the initial earthquake put paid to those plans. A coffee table book published for the event is now being sold online at www.dfnz.org.nz and is also available at the Cookie Time Christchurch factory shop and retail store in Queenstown. Like the dyslexic mind which turns thoughts into images rather than words, the ABSee book - featuring 26 original New Zealand artworks - takes the traditional ABC and brings letter to life through pictures.


DFNZ Chair of Trustees Guy Pope-Mayell says the earthquakes have disrupted DFNZ plans, and its fundraising efforts, but it remains committed to staying in the city.


"Plans are well underway to restore our historic villa and reopening the Dyslexia Discovery Exhibit as well as following through on the new fountain are both positive steps forward.


"Like many Christchurch organisations, we are facing significant time and cost to repair the damage done, but we are committed to remaining in the central city. In that sense, the new fountain is a beacon for the future and we hope that we can play a small part in bringing people back into the city."


Construction of the new fountain has been funded by the DFNZ's principal sponsor Cookie Time Charitable Trust, one of many dyslexia initiatives funded through money raised by Cookie Time's annual Christmas Cookies campaign. Gold coin donation collected in the fountain will support the DFNZ's ongoing work in helping people make simple changes to improve the learning, living and working environments for the one in ten New Zealanders with dyslexia. The design of the fountain donation plinth is based on the DFNZ mantra "small changes make a big difference".


Meanwhile the postponed Art and Garden Event is expected to take place sometime in 2012 when the villa restoration is complete.
---
World of Dyslexia newsletter
| | | |
| --- | --- | --- |
| | | This fantastic free bi-monthly newsletter is jam packed with helpful tips, techniques and news from the international dyslexia world. It is an incredible resource, already read by more than 34,000 subscribers worldwide. Subscribe here. |
---
Latest international Media links:
| | | |
| --- | --- | --- |
| | | Trudie Styler on Living with ADHD and Dyslexia: Don't Give Up, Do Reach Out - click here |
| | | |
| --- | --- | --- |
| | | Math Learning Difficulties May be Signs of Dyscalculia - click here |
| | | |
| --- | --- | --- |
| | | House passes legislation for early detection, assistance to children diagnosed with dyslexia - click here |

Neuroimaging helps to predict which dyslexics will learn to read, study shows - click here.

Video - click here


| | | |
| --- | --- | --- |
| | | Listen to world-famous animal scientists and Autism self-advocate Temple Grandin as she celebrates 'thinking differently' - click here |
| | | |
| --- | --- | --- |
| | | If you have not seen Sir Ken Robinson's brilliant take on traditional learning it is well worth a look. He expresses creative thinking in a manner which encourages parents to gain confidence in the way their children think – it is sometimes a mismatch with the school system rather than a deficit of the student. - click here. |
| | | |
| --- | --- | --- |
| | | Boston Globe - People with dyslexia have a hard time recognizing voices - click here. |
| | | |
| --- | --- | --- |
| | | Radio NZ - Chairperson of SPELD New Zealand, Marion Fairbrass discusses whether children with learning difficulties are falling through the cracks of our schooling system - click here. |
---
Featured Poem


Poem by Jenny Powell

To learn more about Jenny and her latest book - click here
---
Solution Provider Highlight: Lexia New Zealand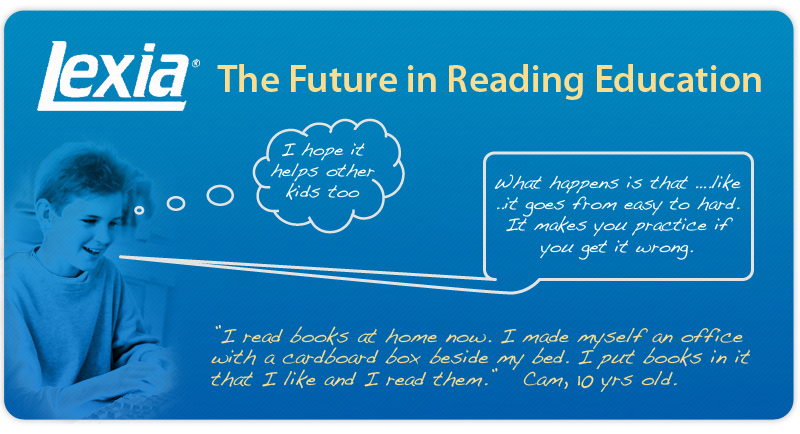 Lexia Software was the brainchild of Bob Lemire who, 28 years ago was seeking effective ways to address the education challenges of his dyslexic son. Bob's neighbour Dr. Edwin Cole was a noted neurologist, the founder of several schools for dyslexics, and a long-time colleague of dyslexia research pioneers Dr. Samuel T. Orton and Anna Gillingham. So the Lexia story began. Lexia's software is evidence based, and extensively peer-reviewed. Recently Bob was awarded the Alice H. Garside Award by the International Dyslexia Association.

Lexia Reading is now used in over 400 New Zealand schools and 20,000 schools internationally. It is revolutionary in enabling students to make progress in reading, applying the most advanced developments in reading research and software developments. Using a multisensory approach sensitive to each student's needs, the program adjusts itself to guided practice on foundational reading skills. It generates additional practice for the skills that challenge them. Upon mastery of specific skills students are automatically advanced to higher levels. In addition, Lexia®'s powerful reporting system gives administrators and teachers instant access to student performance, without stopping the flow of instruction to administer tests or wait for results. This allows students to work uninterrupted on Lexia Reading at home or school.





Contact Lexia Learning for information about school trials or options for home users.
Lexia Learning Systems NZ Ltd, 98 High St, Motueka. Call: 03 5280094 or Email: info@lexialearning.co.nz
www.lexialearning.co.nz
---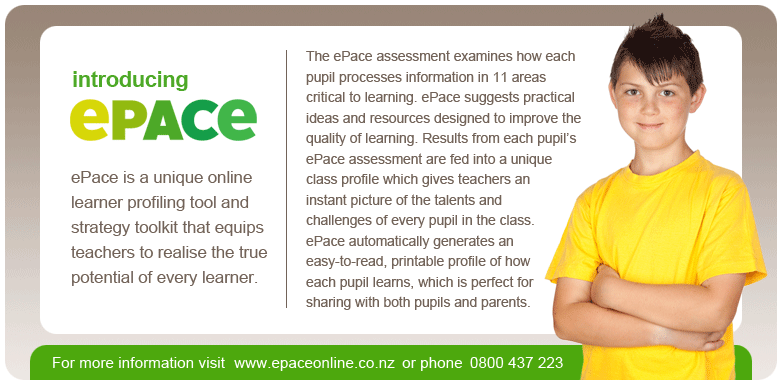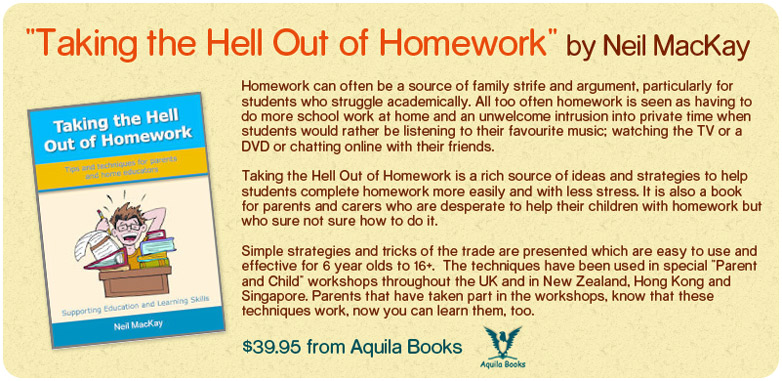 Enjoyed this newsletter?

Click here to check out our archives.




©Copyright Dyslexia Foundation of New Zealand. All rights reserved.
Content may be reproduced with permission of DFNZ, contact info@dfnz.org.nz